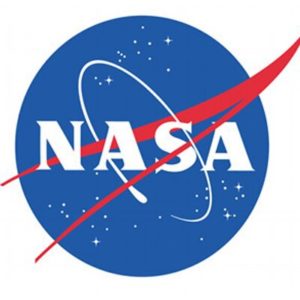 NASA's Regional Economic Development (RED) program seeks to establish regional partnerships with external organizations that lead to growth in business sectors of critical importance to the region of interest and the Nation. The three primary objectives are:  (1) positively impact private sector job creation, and retention; (2) increase private sector revenue from new and improved product offerings; (3) increase public and private sector investments in technology and manufacturing.
RED identifies opportunities to collaborate with industry partners and ensures NASA capabilities and expertise are utilized to help create innovative research and engineering solutions to their toughest technical challenges.  Partnership opportunities include access to NASA's growing portfolio of intellectual property, access to world-class subject matter experts, utilization of unique facilities and test services, and opportunities for joint research, development, test and evaluation efforts.  RED also engages in partnerships to find technology that can address NASA missions and gaps in their technology portfolio.
Regionerate has guided and consulted with NASA's Space Technology Mission Directorate (STMD) to pilot RED in Northeast Ohio working with Glenn Research Center (GRC) and regional stakeholders.  Since 2013, we have led the replication and scaling of promising practices across many NASA centers and regions, including Central Florida.
Tech Docking events (mentioned in article below) connect companies with NASA experts for innovative technical solutions.  Companies receive dedicated time of NASA's world recognized subject matter experts committed to helping them solve complex challenges related to a specific product or within their manufacturing operations. 
EDC/NASA Technology Docking Program Stimulates Local Economy
Space Coast, FL (October 5, 2017) – Working with NASA is often a dream for many. That dream became a reality for five local businesses, when the Economic Development Commission of Florida's Space Coast (EDC) introduced them into a collaboration with subject matter experts from NASA's facilities across the nation.
A strategic alliance powered by the EDC and NASA, known as the Technology Docking Program, joins Brevard companies together with NASA expertise to solve a defined commercial technology challenge. This unique collaboration fuels innovation and enhances the inventory of technologies in the Space Coast region, stimulating the local economy and ensuring Brevard County remains competitive on a global scale.
Since its inauguration in 2015, companies such as SeaDek Marine Products, Alluvionic, GeNO LLC, and more, have benefited from this strategic partnership. For GeNO LLC, a biopharmaceutical company based out of Cocoa, the subject-matter experts assisted in a search for an answer that would have taken the company an additional two years to find, if NASA expertise had not been available.
Click here to the entire release via spacecoastbusiness.com