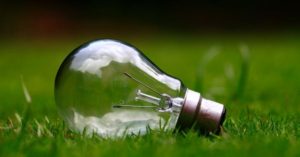 When you think of an innovation ecosystem for entrepreneurs, there are many gaps between research and development and start-ups, and between start-ups and companies.  One major gap occurs when labs, either university or federal, have IP that needs to be translated into commercial, sellable products. Working with NASA centers across the country, I see the need for more support to provide technologists in research centers the opportunity to become entrepreneurs or to work with CEOs for hire to bring their ideas from the lab to market.
Another gap is between start-ups and established businesses. Typically, young firms do not have access to corporate decision makers and buyers unless they are part of a corporate incubator or accelerator program. Corporations looking for their next disruptive innovation can provide young firms their first purchase order and access to other buyers.
How does an ecosystem close the gaps for entrepreneurs to build credit and access equity to create and grow their businesses?
How does a community provide entrepreneurs access to business relationships that invite new opportunities and access to financial, technical, and managerial talent that enable businesses to thrive?
In my experience, successful networks are needed to seamlessly connect qualified entrepreneurs with the resources necessary to start and grow their business.  Research, Corporations, Government, Economic Development, Industry Groups, and Investors all need clarity on how to best link their assets and effectively collaborate to strengthen the ecosystem.  One promising practice is a  "clearinghouse" that clusters resources into a hub, offering a central connection point for large businesses, emerging enterprises and entrepreneurs to access service providers.  They can use the hub to jointly develop new projects and services as a way to build on the region's strengths and avoid duplicating existing community assets.   The inventory typically starts with organizations willing to work together and provide referrals as partner providers.  Most importantly, the resources are accessible and easily navigated with a "no wrong door" policy.
Two great examples of interactive online directories to help entrepreneurs connect the dots are:  Detroit Biz Grid, and KC Source Link.